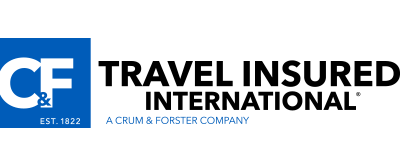 What will happen if you book a trip six months in advance, and when the time comes, you can't go because you're sick, injured, or have a family emergency? If you don't have travel insurance you'll lose all the money you spent on your vacation.
Travel insurance can cover you if you need to end your trip suddenly or even cancel it altogether. In addition, travel insurance can cover you if you miss a connection or are otherwise delayed. You can also get coverage for accidents and emergency illnesses, as well as coverage in the event of a disaster at your vacation spot.
The cost of travel insurance varies widely depending on how much you want to insure and the service you go through, but it's usually a small fraction of the cost of your trip.
CruiseMagic is committed to providing you with the finest cruise experience. We strongly recommend that you purchase travel protection administered by Travel Insured International, offering the finest travel protection benefits, which protect you from unexpected occurrences that can happen around the world or around the corner. This comprehensive protection plan is available to U.S. residents of all ages.
CruiseMagic is proud to offer travel insurance through our partner Travel Insured. You can purchase your travel insurance online, or ask your cruise agent for details when you call to book a cruise.

Click the image above to view the full infographic.